Pale blue is one of those great colors that work so well in a Retro designed kitchen. Besides, it's one of my favorite colors to use in my kitchen. Teapots are also a favorite decorative item that I like to have on display in my kitchen.
Retro Designs on Teapots
The retro designs that can work so nice in Retro kitchens can be very simple. Just a pattern can remind you of that mid-century time when life was changing around the homemaker. Dots, checks, even floral patterns work well. All set into a pale blue background makes the effect great for a retro designed kitchen. Here are a few of my favorite looks for pale blue teapots with retro designs, created by the talented artists at Zazzle. Simple, yet just right to compliment your own kitchen.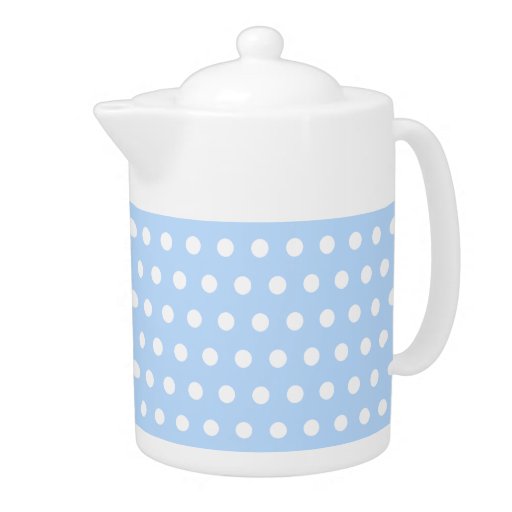 White and Blue Polka Dot Pattern
Gingham check pattern. Light Blue & White.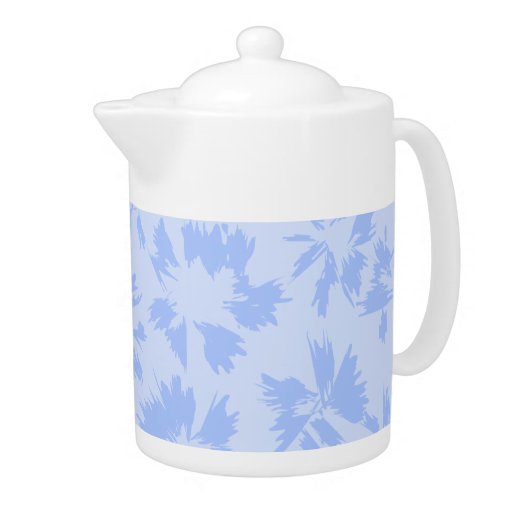 Nice light blue floral pattern.
Easy Decorating Options
It's not hard to make use of teapots for your decorating. Just choose a corner of your counter space, or a shelf on the wall, even a sideboard will work. Set your teapot in the center surrounded by smaller items, like a retro cup and saucer, 2 retro style canisters smaller than your teapot. Or add your teapot to a grouping of other retro items to make the effect of a focal point in your kitchen.
Creating your Retro designed kitchen only needs to be about those extras that you show off. Going overboard is fine if you like that style, but keeping things simple with just the color scheme that works for you and adding in a few related items works too.